Zealous School Spiriters found Trevious Maximous Fanclub
A fanclub for New Trier's very own Trevius Maximus was recently approved by the student activities office. Inspired by his "gallantry and glory," its members are dedicated to spreading their "spirited feelings" for the Roman Centurion to the rest of the student body. 
When asked why he founded the club, sophomore Chad Brown said that he wanted "to create a community of like-minded people ⁠— people who feel as strongly about the crest on Maximus' helmet as I do."
Brown is not alone in his ardent admiration for Maximus. As of now, the club comprises seven students, including four sophomores who have attended every football game since they were freshmen. They reportedly have camped out on the bleachers up to three days before games to get the best view of the one and only mascot. 
Another club member, who wishes to stay anonymous, recounted one such game: "those bulging warrior muscles and the gleam of that metal shield sparked a fire deep inside me."
Hannah Lee, co-founder, added that since the first football game ⁠— a 17-0 New Trier loss to Glenbrook South ⁠— she's been mesmerized by Maximus's dances on field. They have become a "perpetual magnet," she said, and she is just a "hopeless paperclip bound to find its way home."
"
"those bulging warrior muscles and the gleam of that metal shield sparked a fire deep inside me."
— Anonymous Club Member
During club meetings, members take turns wearing and tending to a replica of the Trevius Maximus costume in a ritual that Lee describes as a "deeply intimate encounter." As the club grows, the members hope to conduct photoshoots and film music videos. They also plan to draw fanart, write fanfiction, and perform original songs about New Trier's beloved mascot, which will be published weekly to their website. 
A major project of theirs will be creating a special Eau de Centurion, a limited-edition perfume to be sold at the One-Stop Trev Shop. Brown hopes that the scent will successfully capture the "sweet aroma of freshly chopped wood, spilled motor oil, and dried sweat" that Maximus emanates. 
When asked about a message for potential club members, Chad Brown said, "You'll want to wear that skirt just as bad as I do."
The club meets every day from 4 to 7 in a closet next to the Athletic Department.
Leave a Comment
About the Contributor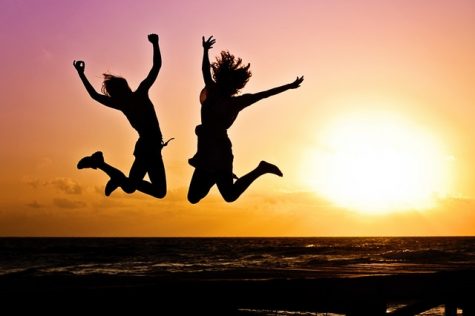 Anwyn L, SoundCloud rap album critic
Anwyn, elusive member of society and author of several critically-acclaimed nonfiction novels "Testing Every Single Crayola Marker Color" and "Dented...