11 Things You Can do to Ensure a Perfect GPA*
Like many students during this time of Covid, you've been struggling to keep that GPA up. Our Trevian team has compiled ten handy tips to get you those perfect grades.
Don't go to class. Ever.

Binge Spongebob and embody a character–it'll impress your drama teacher.

Answer every quiz question with "Jesus." (The teacher can't fail you.)

When you read a word you don't know, look it up!  Then, scream it at your parents until memorized.

Only eat Kale. Trust us.

Stay away from water (because microchips).

Ignore stop signs–you don't have time for that.

Wear six shirts to maximize body temperature.

Surprise your teachers with horse heads! Everyone loves animals.

Never change your socks to increase their luckiness.

Roller blades lower commute times by 70%.  Unfortunately, they increase the probability of comically backflipping on the stairs, and not-so-comically being unable to walk for the rest of your life by 230%, so it's up to you to decide how much you are willing to risk for that perfect GPA.
*may mean getting a perfect F.
Leave a Comment
About the Contributor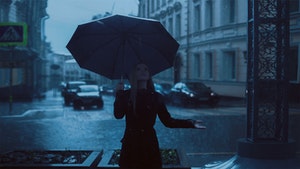 Avery Sturm, Professional obsessor and critic of amateur (i.e. all) fanfiction
Avery is not the first mutant to attend New Trier, but she is the first one who gets nauseous at the sight of chalkboards. In her free time she attempts...